About Us
DISCOUNT CITY SELF STORAGE SOLUTIONS
520 Williamstown Road Port Melbourne
(Opposite Bunnings)
Discount City Self Storage opened in 2011 and is located on the Melbourne City Fringe. It's ideal for all your storage needs with great access from Williamstown Rd.

We are committed to supplying you a secure, hassle free discounted Self Storage at a great reasonable price.

We have 223 storage units ranging in size from small 2.25 square metre "phone box" size to large 18 square metre "garage" size. All sizes are currently available and we are offering rates that won't be beaten.

Our ground level has storage solutions for all your needs and all sizes, perfect for home moving and de-cluttering as these facilities are the biggest and have great easy access. None of them are more than 30 meters from the loading bay, and with plenty of trolleys provided, you'll have no problems filling them up.
Self Storage should be painless and cheap, and our aim is to do just that. Select the unit you need, pick the type of boxes and packaging required for the job (if you don't have your own) from our very wide range and you're away!!. BIG MEDIUM or SMALL, whether it be units or Packaging materials, we've got you covered.

Use the online calculator to work out how much storage space you need, call us or drop in for an inspection, get your price and move in.

We also have a kitchen available for all renters to utilise while they are using our self storage.

Once you rent here you won't rent anywhere else. Cheap, friendly and helpful, that's what people want these days.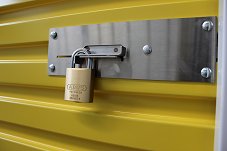 Melbourne Removalists
In this business, people use removalists all the time and our customers provide us with feedback. Their comments and recommendations are passed on to benefit our new customers.